Our Language. Our Survival.
At MHA Nation we believe that the strength and health of the Hidatsa community depends on the vitality of the Hidatsa language. Our language conveys our traditions, our ways of being, and our stories.  Today, our language is in danger of being lost, but we are fighting to keep it alive.
We are working hard to make new textbooks, to train fluent speakers in the latest teaching methods, and to build new technology – all to help preserve the language. Our goal is to support the Hidatsa-speaking community and produce as many fluent speakers of Hidatsa as we can!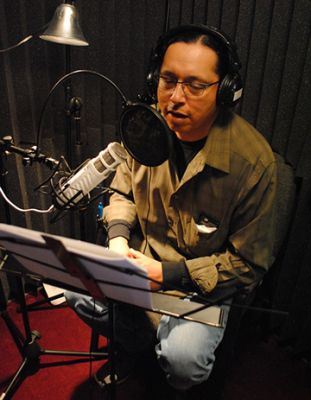 Delvin (DJ) Driver Jr. is a faculty member in the Native American Studies department at the Nueta Hidatsa Sahnish College,…
The Hidatsa language is a gift. This project helps us in a great way.
MHA Summer Institute Participant
We believe that the strength and survival of our tribal nation depends on the nurturing of our language, cultural, social and spiritual knowledge.
This is an excellent initiative and very beneficial to our language revitalization efforts.
Hidatsa Language Teacher